上記の広告は1ヶ月以上更新のないブログに表示されています。
新しい記事を書く事で広告が消せます。
trackback(-)|
comment(-)
Visiting the Center for Book Arts
http://www.centerforbookarts.org/
beauty of the type setting is still there.
I want to take some classes sometimes.
spent most of the time doing this outside of my office.
believe it'll get somewhere someday...
just so much fun making something you can actually use!
here's some more PICS
went up to the dream house with real wood fire kiln in their backyard
which is more like back mountain with 2 rivers run through...
this is my very first time for the wood fire and have no idea
how it's done and how it will come out.
soooo excited!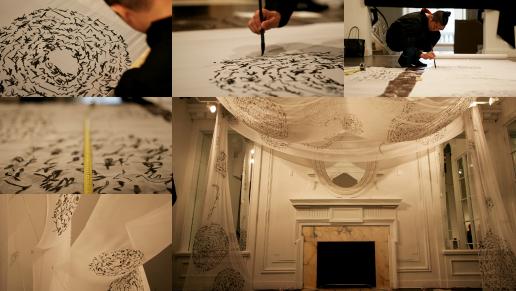 This is one of the collaboration projects we'd been working on.
Kotaro Hachinohe
installation and live performance at Felissimo design house.
I'd been working on the collaboration project with some great artists who use Japanese traditional art form,
and we were trying to create something new and different in interesting way.
Unfortunately, the organization which were supposed to run these projects
got lost in somewhere and disappeared.
Still it was a great opportunity for me to work these people.