上記の広告は1ヶ月以上更新のないブログに表示されています。
新しい記事を書く事で広告が消せます。
trackback(-)|
comment(-)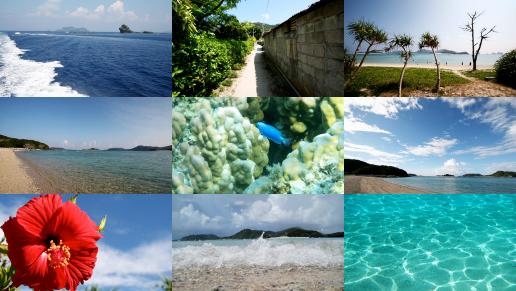 We (people I met in Okinawa and I) ended up going to camp in Zamami Island.
only 50min. ferry ride away from main island...
but the water is totally different and beautiful like a postcard photo!
btw they're not stock photos:)
i took them!
see more pics
HERE!


[My First Okinawa 002] read more
スポンサーサイト
for a long long time, this small island of Japan was one of my dreamlands.
it has pretty complicated and sad history because of the wars...
really happy to see it, listen to it, and feel it by myself.
learn a lot from great people I met, and appreciate everything I discovered.
then, I have a place need to come back!
see more pics
HERE!


[My First Okinawa 001] read more
location scout for the video shoot at williamsburg in brooklyn.
the place has been changed so much since I used to live around there.
it's still pretty photogenic and has a charm!!


[Brooklyn Photo Shoot] read more
these are some of the reason I play golf once in a while.
green, blue, white, you miss in the city.
don't even bother counting the score sometimes...


[Reason for Playing Golf] read more
the first summer day in New York.
you can see it in everything around you.
and I can't help bringing the camera everywhere...


[First Summer Day] read more