上記の広告は1ヶ月以上更新のないブログに表示されています。
新しい記事を書く事で広告が消せます。
trackback(-)|
comment(-)
I was so bored on the beach so taking so many pictures of those palm trees.
I'd love to go back and do it again and again.
two perfect brunch plates,
alaskan crab roll at halekulani & bigger combo at teddy's burger!
It's all usual in very respective way!!
great host as always, my friend invite us all to this amazing feast.
less words, more meat ;)
thanks to everybody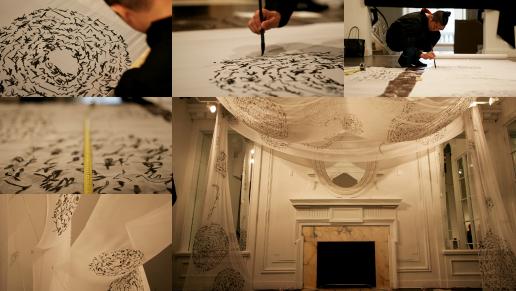 This is one of the collaboration projects we'd been working on.
Kotaro Hachinohe
installation and live performance at Felissimo design house.
I'd been working on the collaboration project with some great artists who use Japanese traditional art form,
and we were trying to create something new and different in interesting way.
Unfortunately, the organization which were supposed to run these projects
got lost in somewhere and disappeared.
Still it was a great opportunity for me to work these people.
shoot some close up images of Japanese pattern from Kimono
and old paper. beautiful shapes and colors... well-designed!!


[j-patterns] read more
finally we have a piece of summer these days.
still not enough of sun and fun.
we had a great time with the seasonal flavor (& steak)
at my friend's balcony.


[summer food 002] read more
one weekend, tried to get away from the city noise
and went in the close nature with some friends.
beautiful green and blue,
even the wild animal showed up and said hi...
I was so ready to run away.


[Ramapo Lake] read more
I guess pretty much all of my good friend know
how much I like MEAT even though I tried shojin ryouri.
so some of my close friends gave me this awesome,
heavy duty, professional, only-for-steak, super GRILL from staub
as my birthday gift!!
and the other good friends who didn't even have an idea that
I got the amazing grill and so ready to cook gave me this awesome,
state-of-art, professional, super fresh, prime beef
for my birthday!!
how can i stop...


[BD Steak] read more
I'd heard a lot of good things about this place.
and finally I got the chance to try.
this restaurant serves shojin cuisine
which has been developed in ZEN Buddhist monasteries.
means no meat at all...
but it's so good that I almost forgot about it.
I'd love to try sometimes later when they change the monthly menu.
KAJITSU


[first kajitsu] read more
at last, it's officially summer now.
good summer food inside or outside.
breakfast, lunch and dinner...
another reason to like this season!
Le Pain Quotidien
NYONYA


[summer food 001] read more
previous page
next page